Foodservice businesses deal with spoilage on a daily basis, and limiting this loss is essential to both food safety and profitability. Implementing automation technologies can improve food safety practices and compliance across all aspects of your business.
The Consequences of Food Spoilage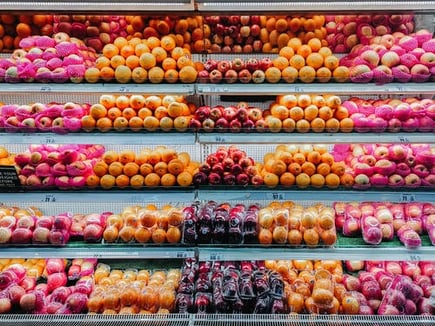 Restaurants, grocery stores, trucking companies, and distribution centers all experience food spoilage. Maintaining the quality of perishable foods is a unique responsibility of the foodservice industry. Implementing better food safety practices using available technology can help prevent these serious consequences of spoilage:
Fines for noncompliance
Lawsuits from customers
Damage to your brand standards and business reputation
Financial losses from discarding spoiled food
Potentially causing foodborne illness in your community
Contributing to the local and global issue of food waste and hunger
In 2019, the food industry lost approximately $250 billion in spoilage and waste, with restaurants and retail grocery stores bearing the largest share of this loss.1 Many of these hardest hit businesses are turning to automation and the internet of things (IoT) to protect their investment, their brand, and the health of their customers.
Automated Food Safety Procedures Reduce Spoilage
Automating food safety processes can drastically reduce spoilage and improve the employee time spent on ensuring safe food handling and storage. Lack of visibility and human error are common causes of accidental food spoilage. Since many cold foods held above 40 degrees fahrenheit for more than 2 hours must be discarded,2 restaurants and grocery stores benefit from knowing immediately when a problem arises.
Automation, data analysis, and remote monitoring all work together to actively improve food quality and help prevent spoilage by:
Monitoring food temperatures 24/7 without relying on manual temperature checks
Identifying small fluctuations in temperature that might indicate impending equipment problems
Using handheld devices to automate checklists
Gathering data from all locations for management analysis
Spotting trends or problem locations in time to improve training
Easily meeting and documenting compliance documentation requirements
Receiving immediate alerts when food storage or holding temperatures enter a danger zone or important tasks are past due
Making well informed decisions about when to discard food with accurate data to protect customer safety
Consider These Food Safety Tech Trends
Industry leaders and small chain or store owners are finding new technology that pays for itself quickly with reduced spoilage and food waste. Affordable tech solutions to food safety include:
Routing real-time alerts via email, text messages, and phone calls to appropriate staff
Wireless temperature sensors with remote monitoring capabilities
Eliminating human errors and cutting corners on checklists with digital time and data tracking
Leveraging business data to find opportunities for greater efficiency
Implementing Food Safety Technology for Your Foodservice Business
Each day that your restaurant or grocery store relies on pen and paper to track food safety practices you may be throwing away valuable food and business intelligence. Implementing digital technology now enables your business to start responding proactively to prevent spoilage before it happens.
Find out how much a food safety automation system from ComplianceMate can help your business. Contact us today to schedule a free demo of the system and explore all the advantages for yourself. Our system features mobile technology, user-friendly tools, and encrypted data storage to help your business reach the next level of food quality control.
Sources: