An absolutely critical part of food safety is the maintenance of proper temperatures. While some foodservice businesses rely on manual temperature recording, wireless temperature monitoring systems can offer many benefits that extend far beyond those of manual methods.
Why Food Temperature Monitoring from Farm to Table Is Important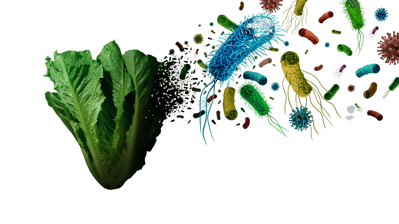 Regardless of which area of foodservice your business is in, keeping food products within normal temperature ranges is absolutely necessary. Not only does monitoring keep foods safe and fresh, but it also eliminates the risk of foodborne illnesses, including E.coli, Salmonella, listeria, norovirus, and other dangerous pathogens.
When proper food handling practices are in place, the constant automated monitoring of those food temperatures can further secure the safety of all your products for safe consumption and support and enforce your brand standards.
How Wireless Sensors Work to Maintain Safe Foods
In monitoring food and appliance temperatures with wireless sensors, companies can ensure peak temperature consistency. These digital sensors are placed directly into the hot or cold holding appliances for continuous monitoring, recording and reporting of temperatures. Everything from coolers and refrigerators to smokers and freezers can be monitored with the sensors. Anytime the temperatures fluctuate outside of the acceptable range an alert is immediately sent to bring attention to the issue. Notifications can be sent to any web enabled device in a specified group and can be organized according to employee and management levels for proper notification.
Additionally, temperature probes and thermometers are used in conjunction with the automated workflow checklists. When an item is incomplete or incorrect a corrective action is recommended and must be completed before the error can be removed. This eliminates the possibility of pencil whipping or human error and ensures temperature and workflow accuracy.
Temperature Monitoring for All Points of the Hot and Cold Chain
The contamination of food products is possible at every point in the process, including before food is harvested. Bacteria and viruses can invade fruits, vegetables, meat, fish, and poultry quickly.
At the farm; in the processing plant; in a refrigerated truck with improper temperatures en route to a hospital, restaurant, grocery, or convenience store and also at these destinations, food can become contaminated, making it completely unavailable for consumption.
This is why temperature stability must be preserved from farm to fork. Doing so greatly limits the time that food spends in temperatures that are conducive to the development of bacteria and the invasion of viruses. Prevention via a monitoring system is the key to avoiding foodborne illness.
Benefits of a Food Safety Management System
Wireless sensors, customized dashboards and digital checklists can ensure that food is kept at safe temperatures automatically and assist in a smooth and efficient workflow but they are also powerful data resources. The data gathered offers employees, managers, and owners a view into the equipment and workflow processes providing trends, pain points and successes.
A robust food safety management system also supports the HACCP compliance requirements. Any company can now ensure the data that is being collected meets all mandatory food code requirements set for by the FDA, as well as the FSMA.
When the need to overcome physical barriers to send the data is required, the encrypted IoT sensors can easily penetrate insulation, concrete, and stainless steel to transmit information within a 10-mile radius. This ensures no interruption in data transmission and to cloud storage.
Premier Food Temperature Monitoring and Sensor Solutions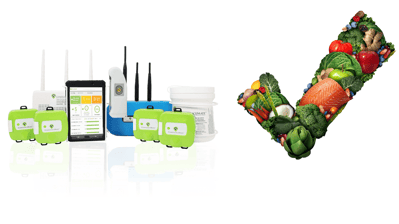 Compliance with food safety regulations and operational efficiency are at the heart of every successful foodservice business. ComplianceMate solutions can help your company save on food and labor costs, manage back-of-house operations and maximize your ROI.
Best Choice of Food Service Businesses
Whatever segment of the foodservice industry you are in or where in the world your businesses are located, ComplianceMate can help you transform the way you do business. Whether you are looking to support your HACCP program, want to digitize your food temperature monitoring or streamline your standard operating workflow procedure, ComplianceMate cloud-based food safety software system can help you transform the way you do business.
The best way to comprehend why we are the go-to company for so many foodservice companies worldwide and why we are the ideal option for your company is to request a free demonstration of one of our foodservice solutions now. Request your demo now: https://www.compliancemate.com/