Pull Monitoring and Checklist Data for Any Store
Color-coded graphs make it easy to visualize temperature fluctuations inside coolers or equipment. You can also view store-specific checklist data, including custom daily summaries and notification history. Need to see a specific checklist at a specific store? It's all right there in the Dashboard. Drop any data into a print report, any time you need one.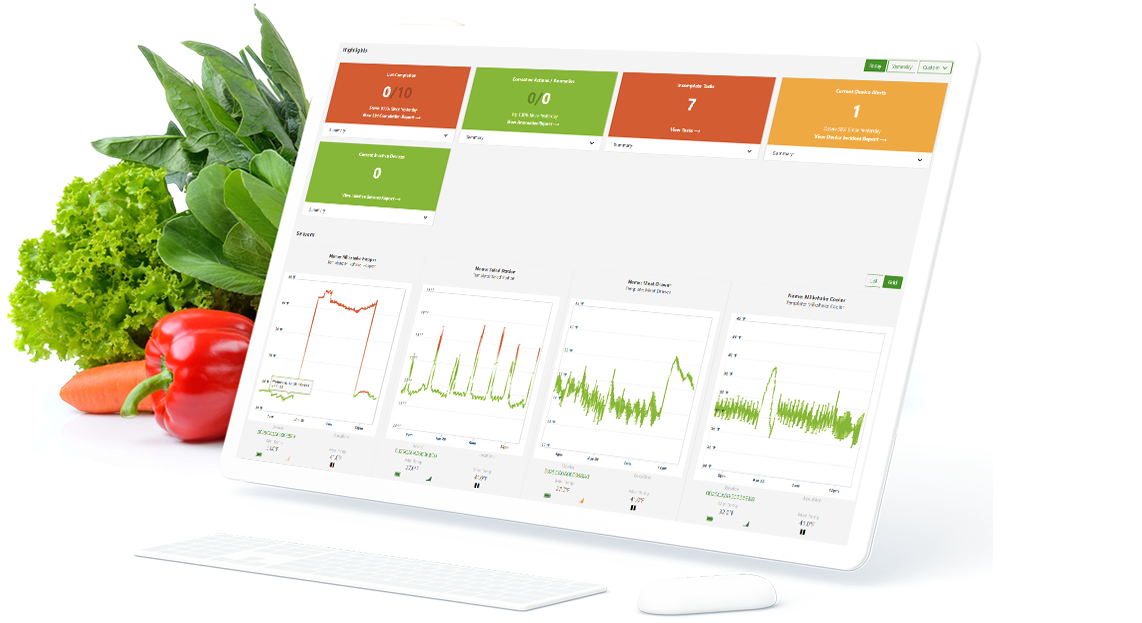 View Real-Time Temperature and Compliance Data
Whether you need to view current temperatures inside a single cooler or inside equipment across your chain, the data is at your fingertips. The ComplianceMate Dashboard shows you real-time temperature updates from any equipment you're monitoring. You can also view real-time checklist updates and corrective actions from any web-enabled device, any time and from anywhere in the world
Access Complete Notification History
ComplianceMate notifies staff any time temperatures don't meet your brand's specifications. Through the dashboard, you can view a complete history of those alerts. You can also verify when action was taken to correct a problem, filter results according to specific alerts, and drill down into the alert history for an individual cooler or piece of equipment.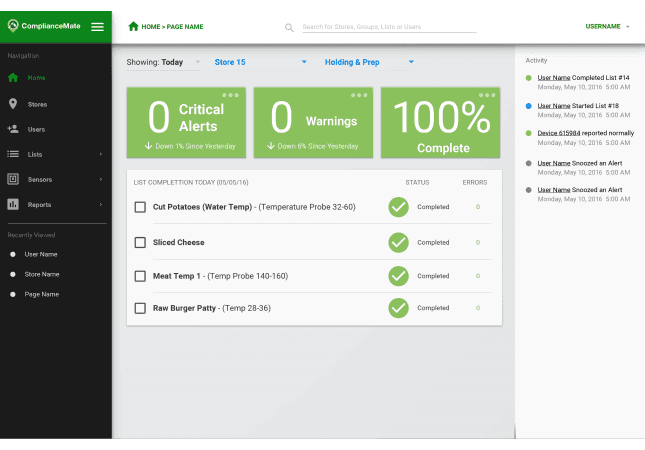 Establish Regional Controls
Not all stores are the same, and ComplianceMate flexes to meet your unique requirements for locations and regions. Need to address a state or region-specific health inspection issue? It's easy to add the checklist item through the ComplianceMate interface. The same goes for individual stores that struggle with certain compliance metrics. Just update your checklists at those stores to keep staff accountable.
Customize Regional and Corporate Viewing Options
Experience your Dashboard however you prefer. ComplianceMate supports customized viewing options according to regional or corporate requirements, prioritizing the data your brand needs to prioritize. Modify Dashboard preferences according to region, or configure management and corporate Dashboard views to display the most critical, relevant data first.