As a restaurant owner, you already know the importance of food safety. One of the biggest priorities in any commercial kitchen should always be maintaining proper food temperature. While there are many different ways to do that, most of them involve manually checking things, which can lead to human error. As a result, you could be putting your patrons at risk for foodborne illnesses.
The solution? Use real-time food temperature monitoring. It eliminates the risk of human error and allows you to constantly keep track of temperatures in your kitchen to your specifications.
How Does Wireless Temperature Monitoring Work?
While your kitchen staff might work tirelessly to make sure food is always stored at the proper temperature during hours of operation, what happens when the kitchen gets too busy? Or, what happens at night when no one is in the building?
Again, human error can be too much of a risk when it comes to monitoring food safety. By being able to remotely monitor the temperature of your refrigerator, freezers, etc., you'll always ensure your ingredients are safe.
This can be easily done using wireless sensors. Sensors can monitor your walk-in coolers, freezers, salad stations, meat drawers, milkshake machines, prep stations, and so much more. If temperatures go above or fall below your set temperature parameters, you'll will be receiving a phone from our call center alerting you that your sensor are out of range, so that corrective actions can be made to resolve the underlying issue. Wireless temperature sensors are what makes real-time monitoring so unique and so effective.
Monitoring Food Temperatures Remotely or by Hand
Real-time temperature monitoring also allows your kitchen staff to use wireless hand probes. This makes it easy to perform line checks and ensure the safety of any cooked ingredients that need to reach a certain temperature. Just like the remote monitoring, you'll see accurate results in seconds.
When you do choose to use wireless monitoring, you'll also be able to check a log of temperature data. The technology used for this kind of monitoring makes it easy to keep track of temperature entries, corrective actions taken and even view them as graphs. That way, you'll easily be able to see if/when any problems occur and what may have caused them. All of this data in one place makes it easier than ever to have HACCP compliance.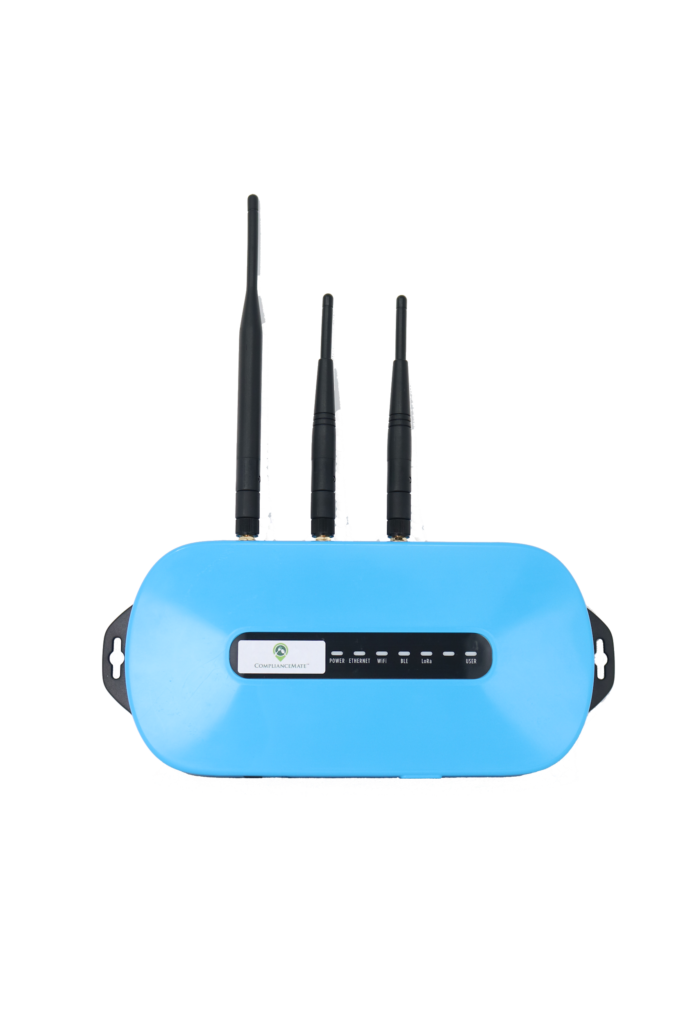 Using Technology to Keep Food Safe
The technology used by ComplianceMate offers peace of mind to any restaurant owners who might always be worried about the food safety of their kitchens. By combining remote temperature monitoring with detailed checklists, you can ensure that your entire restaurant staff is on the same page and all food safety practices are being held to the highest standard.
If you want instant results, accurate data, and consistent reports about the temperatures in your kitchen—even when you're not there!—wireless temperature monitoring is the way to go. You'll be able to reduce human error and let go of some pressure from your kitchen staff while ensuring your patrons won't run the risk of getting sick.
This kind of technology is already revolutionizing food safety in restaurants. If you're ready to learn more about different monitoring solutions, contact ComplianceMate today.