As a restaurant owner, you already know the importance of food safety and reducing food waste. One of the biggest priorities in any food business should always be to maintain proper food temperature.
While there are many different ways to do that, most involve manual checks which can lead to human error and significant food waste. As a result, you could be putting the patrons of your foodservice business at risk for foodborne illnesses as well as putting a strain your food budget, and making your business vulnerable to various health code violations.
The solution? Use a complete food safety management system. This type of system eliminates the risk of human error that can quickly compromise your overall food services by allowing the growth of food contaminants which lead to food outbreaks and foodborne illness.

A FSMS allows you to automate your processes to track and record temperatures in all of your back of house (BOH) operations according to your specifications.
How Do Digital Temperature Monitoring Systems Work?
While your kitchen staff might work tirelessly to make sure they always store food at the proper temperature during hours of operation, what happens when the kitchen gets too busy? Or, what happens at night when no one's in the building?
By being able to remotely monitor the temperature readings of your refrigerators, walk-in freezers, etc., you'll always ensure your ingredients are safe.
This can be easily done with remote temperature sensors. Wireless sensors provide the continuous monitoring of your freezers, walk-in coolers, salad stations, cooling drawers, milkshake machines, prep stations, and other areas used for holding food through internet connectivity.
If temperatures go above or fall below your set temperature parameters, you'll receive text, email and or a call from our call center alerting you that your sensors are out of range. This will allow for quick corrective actions to be taken to avoid product loss and reduce maintenance costs. Additionally, the data collected helps ensure correction of underlying issues in walk-in refrigerators, coolers and other related appliances. Digital temperature sensors are what make real-time temperature monitoring systems efficient and so effective.
Food Temperature Monitoring Remotely or by Hand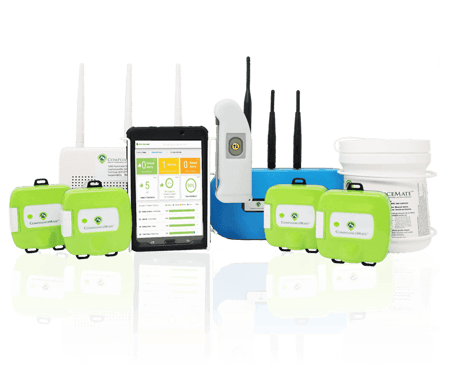 Real-time, comprehensive temperature monitoring systems also allow your kitchen staff to use wireless hand probes. This makes it easy to perform line checks and ensure the safety of any cooked ingredients that need to reach a certain temperature. Just like the remote monitoring, proper temperature monitoring allows you to see accurate results in seconds. Additionally, the time and effort to collect the data can be cut in half with the automated checklists.
With the use of a continuous temperature monitoring solution, you'll also be able to check a log of temperature data. The technology used for this kind of wireless food safety system makes it easy to keep track of temperature entries, corrective actions taken, and view the data in numerous scenarios and in a hierarchical structure per location.
That way, you'll easily be able to see if/when any problems occur and what may have caused them and what corrective actions were taken. All of this historical data is stored by location to make it easier than ever to have a view and access to your regulatory HACCP compliance and avoid food safety violations.
Using New Technology to Keep Food Safe
The LoRa technology provided by the foodservice industry leader ComplianceMate offers efficiency and ease of use while protecting against product loss and proactively avoiding food safety disasters in their foodservice businesses.
By combining remote temperature monitoring protocols with detailed checklists, you can ensure that your entire staff is practicing food safety etiquette, maintaining food safety standards. Reports and proactive alerts help ensure that standards are being met and exceeded, and as a result food waste is reduced as much as possible.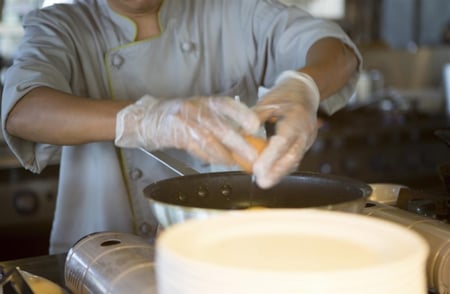 If you want instant results, accurate data, products that reliably alert staff, and consistent reports about the temperatures in your kitchen—even when you're not there!—wireless temperature monitoring systems are the way to go.
You'll be able to prevent human errors and let go of some pressure from your kitchen staff while always providing your patrons with safe, temperature-controlled products. In the long run you will improve profits as you reduce food waste.
These kinds of automated systems are already revolutionizing food safety throughout in the supply chain. If you're ready to learn more about how different digital monitoring solutions can help you gain a competitive advantage, save money, avoid food safety breaches, and maintain the quality of the products you provide to your customers, call 678-346-0380 to speak with a knowledgeable ComplianceMate team member or visit compliancemate.com for more information and to request your personalized demo of the system.