Accurate, Round-the Clock Monitoring
3,376,573,200
Reports Generated
80,760
Hours of Continuous Monitoring
22,897
Active Monitoring Devices
Protect your brand, your business, and, most importantly, your guests. ComplianceMate temperature monitoring technology collects temperature data inside coolers and other kitchen equipment at all hours of the day and night. Use any web-enabled device to view real-time sensor data, so you always know how your equipment is performing.
Real-Time Notifications
Real-time alerts notify you when there is an issue. You receive an email, text message, or phone call from a live representative when temperatures don't meet your brand's specifications. This includes those "middle of the night" incidents when nobody is physically at the location. Store staff receive a call, so issues are resolved quickly and efficiently. Gone are the days of warm coolers and soggy boxes.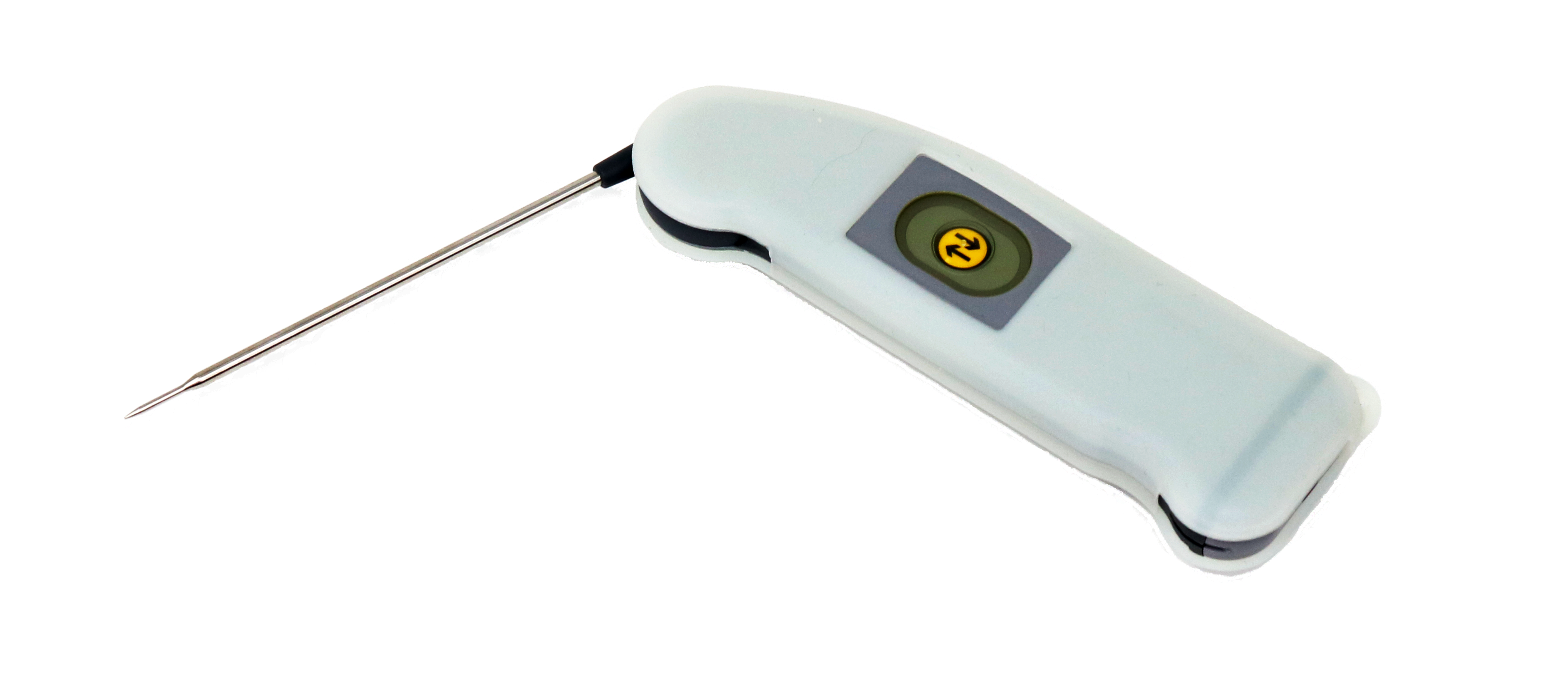 Be proactive, not reactive
Correct problems immediately
Avoid costly food waste
Beyond HACCP Compliance
Tablet technology makes it easy to gather information that's important to your operation. Kitchen staff complete all operational checklists using a simple interface. Checklist responses can include temperature entries, yes/no items, or graphical representations – all responses are designed to protect your operation and your brand.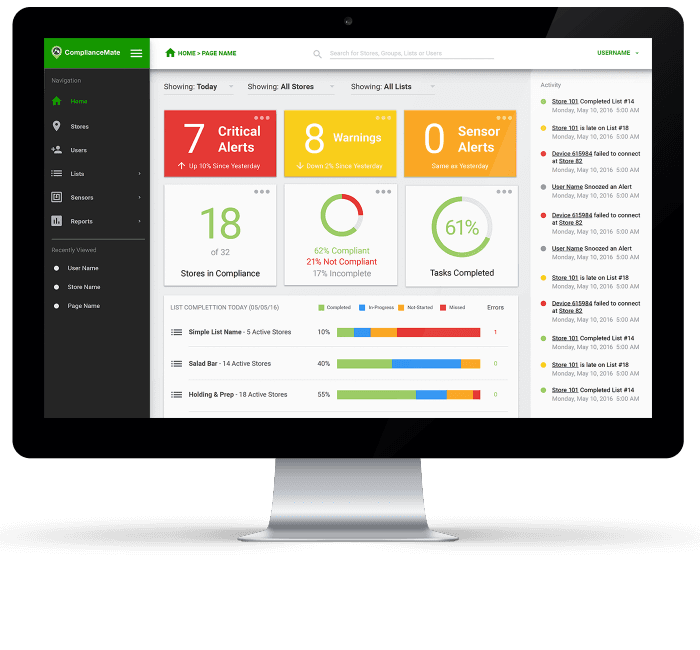 Wireless Simplicity
Wireless sensors live inside your freezers, refrigerators, or any location at your restaurants. After adding the sensors to your equipment, no additional hardware installation is required. Wireless hand probes enable staff to move around the kitchen and perform line checks of any ingredients or cooked products.
Remote Data Management and Reporting
View data collected by the ComplianceMate system from any web-enabled device, anywhere in the world. Access detailed graphs of cooler performance, checklist completion, corrective actions, and alerts communicated to store staff – it's all at your fingertips. Summary reports reveal information in the appropriate format for your store, your region, and your brand. Tell us how you want to view the data, and we'll provide a custom summary in a format you prefer.
Rich, granular analytics
Time-stamped temperature reports
Interactive data viewing options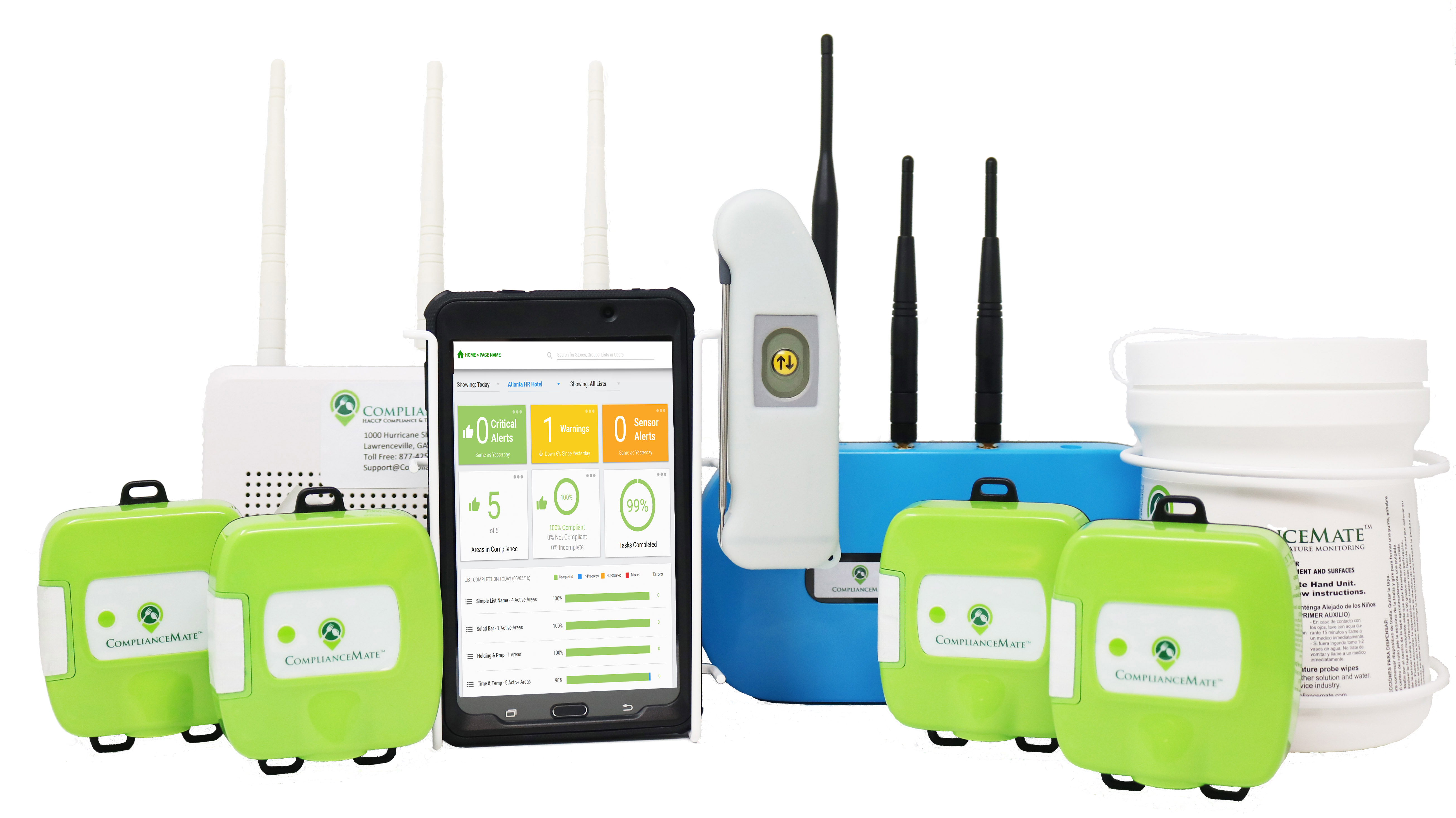 More Efficient, More Reliable
Empower your staff by eliminating manual processes. Less time spent logging temperatures gives employees more time for higher value tasks within your operation. And since temperatures come straight from ComplianceMate sensors and temperature probes, you won't have to worry about missing data or inaccurate numbers in your logbook.