Reliable Equipment Means No More Guesswork
ComplianceMate provides the unique advantage of knowing that kitchen equipment is performing properly – even in the middle of the night when nobody is at the store. No matter how cold or isolated the environment, our system provides consistent, reliable temperature data, 24/7/365.
Sensors That Can Live Anywhere
ComplianceMate wireless temperature sensors are the most powerful transmitters available for challenging restaurant environments. They're also battery powered, easy to install, and don't require drilling. Add them to any walk-in coolers, freezers, or equipment in your kitchen. They operate 24 hours a day, 365 days a year, giving you confidence that your food is safe.
Built to perform inside coolers and freezers
Collect reliable data in harsh environments
Hassle-free installation
A Wireless Receiver Sends Data to the Cloud
Matched to your wireless sensors, the receiver logs temperature data and transmits it to the cloud. That way, you can easily view temperatures in real time and receive timely notifications. The wireless receiver continues to store temperature data during Internet downtime and immediately transmits it when access is restored.
Handheld Temperature Probes for Ease and Accuracy
Monitor internal temperatures of raw ingredients or cooked products with a wireless hand probe with a kitchen-friendly folding design. The probe transmits temperatures to a connected tablet, enabling staff to quickly complete time/temp and cooling checklists while maintaining a dependable digital record for HACCP compliance.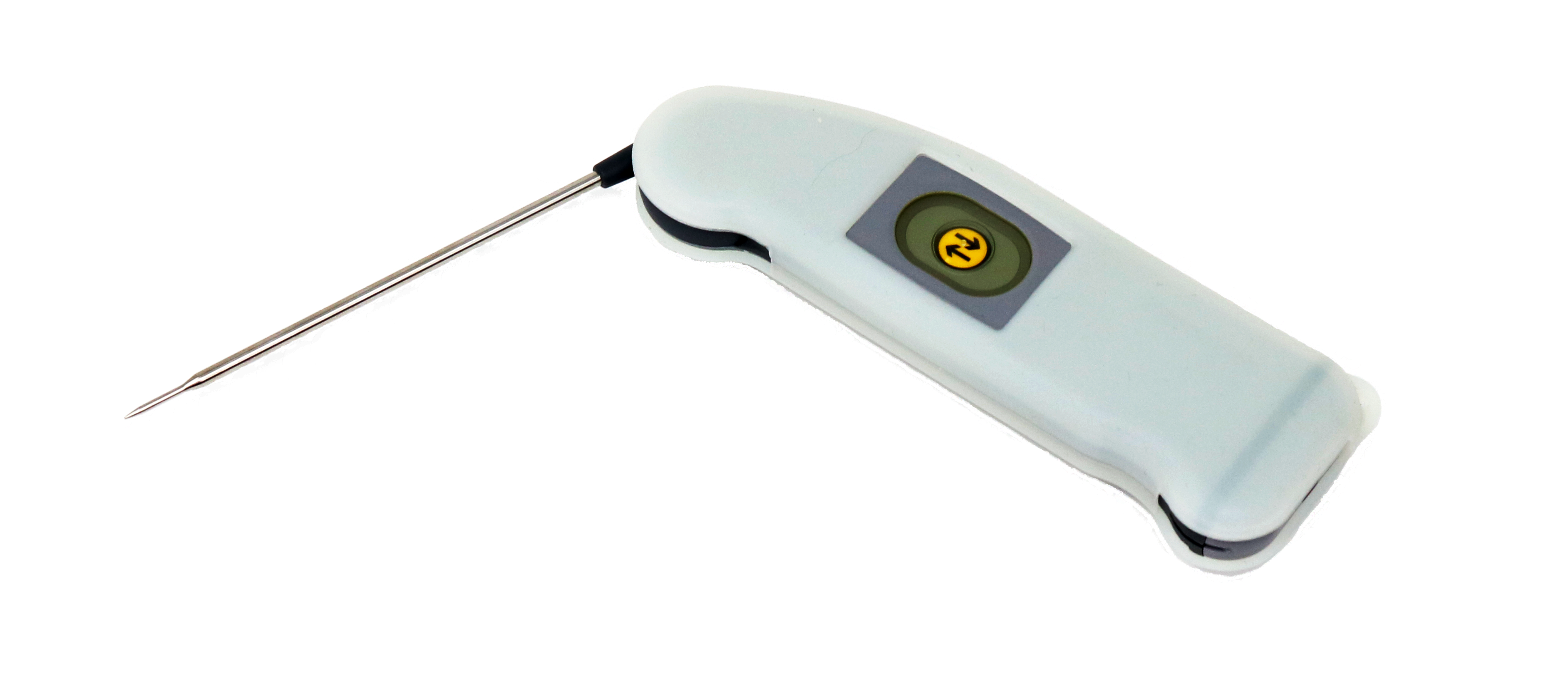 Provides accurate food temperatures
Durable, kitchen-ready design
Folding design for user-friendly handling
Optional Components and Accessories
An optional WiFi router connects you to the "hidden" ComplianceMate network. We offer this component to maintain PCI/VISA compliance and establish that we do not – and cannot – access any POS data. We also offer wire racks for your tablet and sanitary wipes for your Bluetooth probes. The ComplanceMate System includes everything you need for simple, staff and management-friendly temperature monitoring.
Top-of-the-Line Technology for Best-In-Class Performance
ComplianceMate is the first, and only, food safety company to use LoRa long-range, low-power sensors for transmission of temperature data. LoRa signals can travel farther – even through thick, insulated equipment and buildings – while consuming much less power, extending lifespan and reducing maintenance and upkeep. LoRa devices can also fit into smaller devices for reliable monitoring wherever you need it.